University
King Charles III, England's first university-educated monarch
Unlike his mother, Queen Elizabeth II, Charles III went to school. He is even the first British sovereign to receive a diploma.
Flawless uniforms, boarding school life, running around in the Scottish rain and drinking tea at teatime: King Charles III's education sounds like a British stereotype, but in fact represents a real break with his family history. Because among all the members of the royal family, he was the first to set foot in the school.
Charles was only 7 years old when his mother, Queen Elizabeth II, officially broke family tradition in 1958: his son would go to school and follow the traditional school curriculum. Until then, all the children of the royal family were educated at home by reputable teachers, but only for a few hours a day. Queen Elizabeth never went to school. The prince later attended Hill House School in London and Cheam School in Berkshire. Two excellent establishments popular with UK families.
At the age of 13, Charles' course took a different turn when his father, the Duke of Edinburgh, decided to send him to Gordonstoun, a freezing boarding school in northeast Scotland. Education there is particularly rigorous: whether it's raining, windy or snowy, the teenager rises at 7 a.m. before going for a run in the countryside and taking an ice shower (the famous Scottish shower? ). Then have a bowl of porridge and follow up with homework before starting classes. Latin, French, history, geography lessons follow each other during the day, marked by a lunch break and another by a tea break. By enrolling his son in his own school, Philip ensures that Charles – usually quite quiet and polite – will have the opportunity to establish himself there.
But Gordonstoun School is also known for the severity of the punishments administered, actual corporal punishment that should harden the young boys. For example: a march of about fifty kilometers, a bag full of stones on the back, for those who do not obey. Unlike his father, who insisted that he spend the best years of his youth there, Prince Charles saw these years as torture. Only the pottery workshop and theater lessons will make him forget the teasing of his friends, the loneliness and the exhausting races on foot.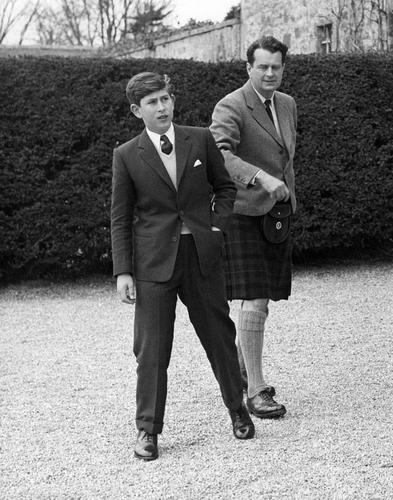 This did not stop him from continuing his education: entering Trinity College in Cambridge as soon as he received his bachelor's degree, Prince Charles became the first member of the royal family to immediately join the university instead of passing through the British armed forces. Having studied anthropology, archaeology, history and the Welsh language, he became the first person to hold a university degree at the same time, gaining a Bachelor of Arts. He continued this way until he obtained a Master of Arts degree at Cambridge in 1975.
Charles' school years are interspersed with various experiences between disruption and tradition. In 1959, when he was 11 years old, the future head of the Commonwealth was instructed by a young French-speaking Canadian to become as fluent in French as his mother. Years later, Charles spent two terms at Geelong Grammar School, an Australian school in Virginia, tens of thousands of miles from Windsor Castle. As a second-year student at Cambridge, Charles followed in the footsteps of his father and ancestors by training to become a pilot with the Royal Air Force. A function he will perform for several years while continuing his education.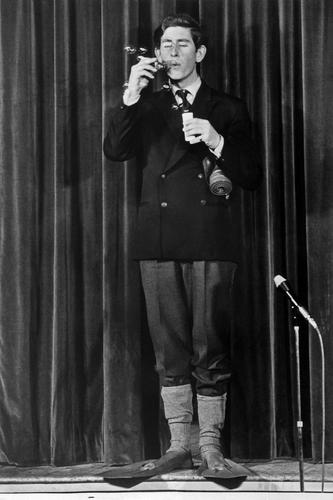 Prince Charles has certainly paved the way for other members of the royal family. After him, his two younger brothers, Andrew and Edward, also sat on the benches of Gordonstone School. His sons, meanwhile, entered Eton College, an elite institution attended by the English aristocracy and wealthy Britons, but with more lenient methods than the former Scottish high school.