University
Abdou Moumouni College: a number of injured in violent clashes between college students
On the night of September 20-21, 2022, several people were injured as a result of violent clashes between students at the Abdou Moumouni University Campus in Niamey. He died as soon as he reached the hospital because one of the alleged attackers could not be evacuated in time. The events took place this Wednesday, September 21, 2022, around 1 am.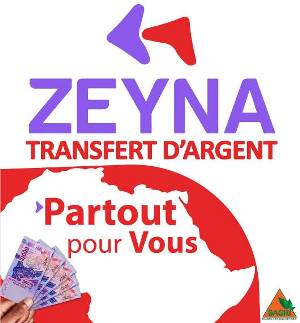 According to the Deputy Secretary General of the Executive Committee of UENUN (University of Nigeria Students Union of Niamey) interviewed by ActuNiger this morning, the expropriation is the work of elements of the former Commission on Social Affairs and Charter (CASO). the Executive Committee of UENU, which ran under the banner of the failed candidate in the last election of its structure.
The alleged troublemakers are, more specifically, former members of the CASO Executive Committee who spoke on behalf of the unsuccessful candidate of the last election organized to head the UENUN Executive Committee at Abdou Moumouni University in Niamey. presented himself as close to the former management team.
Deputy Secretary General of UENU stated that "They came from all the streets of Niamey with bows, arrows, knives, antelope horns, machetes, clubs, to commit this crime. , Salou Abduramane.
"Fortunately CASO and other students were able to catch some of the attackers before they handed them over to the police. We are currently in the process of initiating all legal procedures to prevent such behavior and to hand over the accomplices, authors and co-authors to the authorities."
Unfortunately, the Deputy Secretary General of UENUN Executive Committee also lamented that many injuries were reported and one person was killed, a second year philosophy student, whose transport was blocked by one of the suspected mercenaries. He died on reaching the hospital because he could not be evacuated quickly.
For the sake of balance and fairness, we tried several times to contact the offending party to get their version of the facts, but all efforts were in vain.
Younoussi Abduramane, the former Secretary General of the Executive Committee of UENU, in turn called on various stakeholders to unite in a post on his Facebook account. "To my young brothers of UENUN, do not forget that the slogan of our wonderful organization is the victory of unity struggle. Without unity, there will be no struggle and no victory. As leaders, it is your responsibility to unite. For those who expect to lead, what you do today will be your experience tomorrow. Talk to each other before it's too late," he said.
It should be recalled that the current Executive Committee of UENUN headed by Bakin Batoure Almoustapha was officially established exactly 3 months ago today on July 21, 2022. During the June 13 elections, the tandem led by Bakin Batoure Almoustapha, currently at the helm of UENUN, defeated the tandem of Kadri Hassane dit Hegel, supported by the then management team led by Hachimou Mahamadou.
Abdul Wahab Issaka (actuniger.com)
.