At the end of the 80s, something like an arms race for cars began, especially between BMW and Mercedes-Benz. There was no shortage of displacement and cylinders, and when Munich brought in its first post-war twelve-cylinder engine in the E32 7 Series, the people of Unterturkheim were very worried. In the new S-Class W140, work was carried out on 18 cylinders for a short time, which were completely rejected as the 16-cylinder "Goldfish" project at BMW.
There was no substitute for displacement
On the other hand, a very special W124 was achieved, which was originally based on the 500 E. That bullet was to test the dominance of sporty Bavarians in the early '90s with a massive 5.0-liter naturally aspirated V8. You couldn't buy something with such massive displacement in a 5-series E34 at the time, and even the 4.0-liter V8 introduced in 1992 could hardly rival Daimler in the race for prestige and recognition. In order for the eight-cylinder SL of the time to fit into the W124 chassis at all, Porsche had to redesign the chassis and chassis, and eventually also the production car.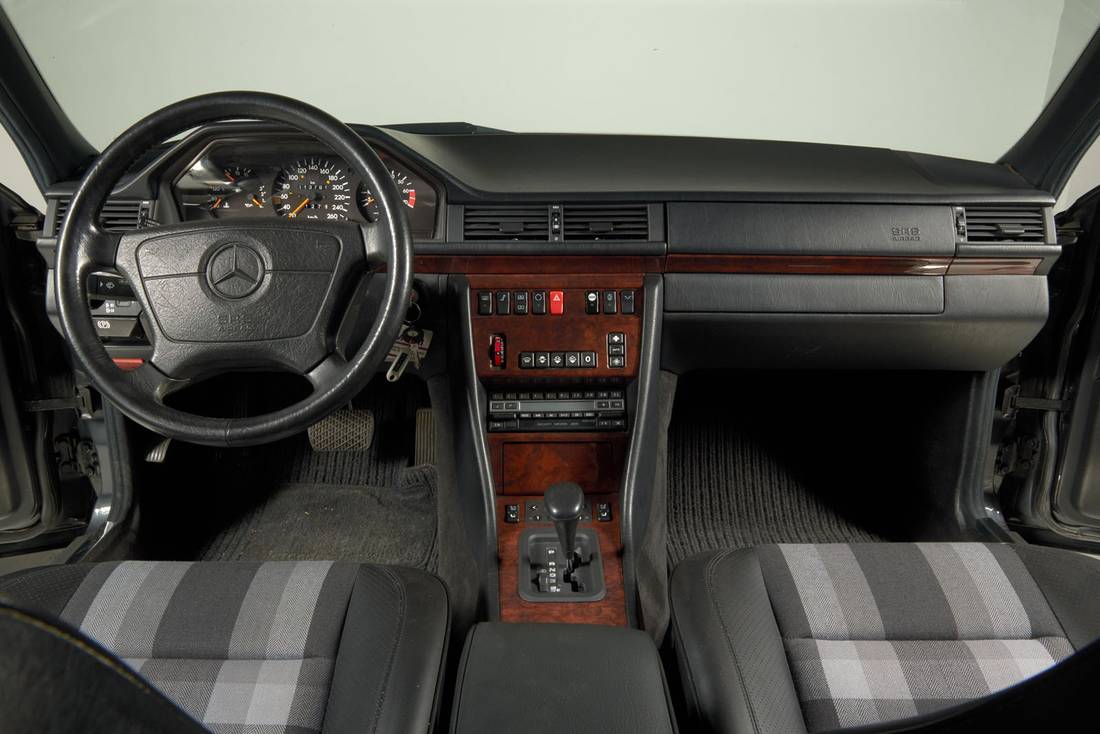 Made by Porsche and engineered by AMG
Meanwhile, the skilled AMG engineers at Affalterbach ensured a greater distance to compete. They later gave modified cylinder heads for the "M 119 E 50" with a displacement of 5,956 cc and a final output of 380 hp. Only 148 of this Autobahn racer are said to have ever been built, although Mercedes has included additional engine tuning as Code 957 in its list of options. Since 1993 you can order the 6.0-liter engine directly in the order of the 500 E, before that (from October 1, 1990) the engine was purchased after ordering the new car and transplanted to the current car at AMG at a later date.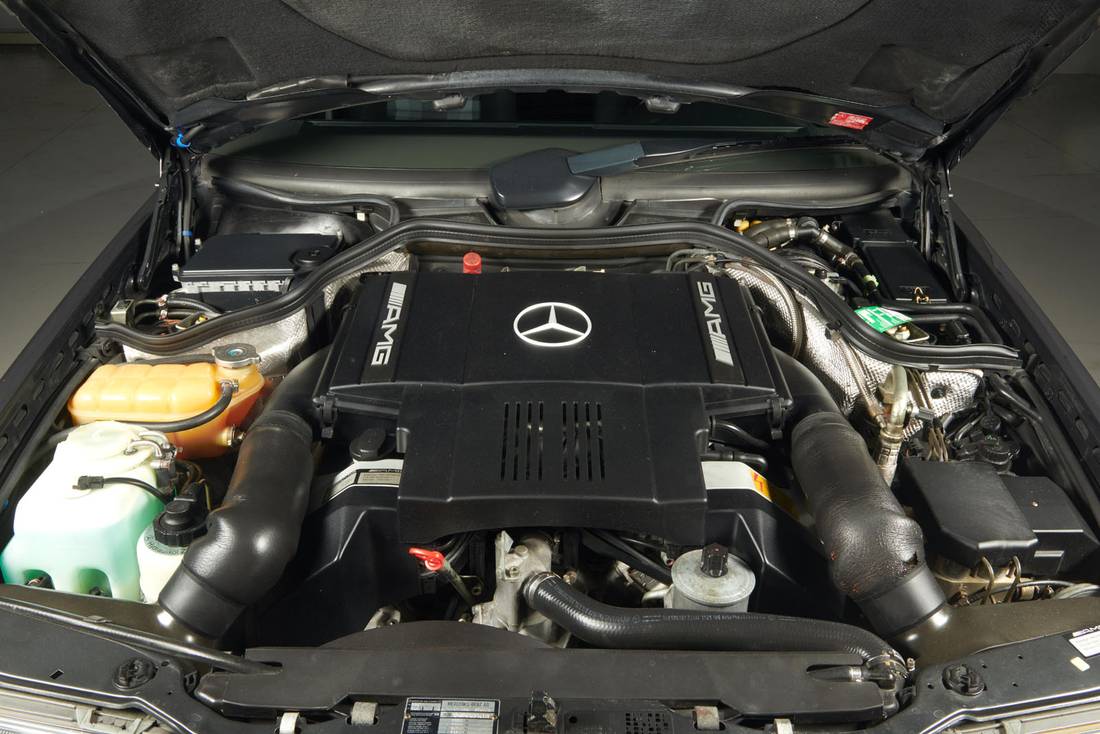 Well maintained car, good past
This also happened with the 500 E shown here, which the former head of Bizerba Scales ordered on October 2, 1990. The car is painted in metallic blue and black, among other things, is equipped with R129 "sportive 9 a 80 black" fabric and is equipped with additional heating and a speaker system Active, the car received its first registration on June 24, 1991. An order for the 6.0-liter AMG engine followed on September 10, with far-reaching changes to the car's documentation on November 17, 1992 for DM 38,138.76.
This was followed by a change of ownership and two changes of ownership, which has not harmed Mercedes-AMG over the years. The speedometer shows only 108,880 kilometers today and the proceeds to be made at auction on July 2, 2022 in Vossendorf are correspondingly ambitious. One calculates between 120,000 and 160,000 euros for an Uber-Benz known as the "Hammer". More details can be found on the official Dorotheum website. (Text: Thomas Vogelhuber | Photographs: Dorotheum)